Have you heard of the new trend in packed lunches for school? Bento Box lunches are a traditional Japanese packed lunch, designed to be both delicious and beautiful.
Crescent Moon
has given me permission to post her ideas for Bento lunches for her kids.
She started by decorating the plain plastic lunch containers she got for each member of her family. She started out with these new Fit&Fresh lunch boxes.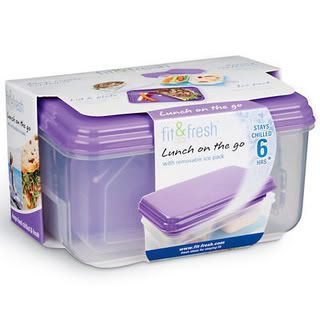 Then she used stickers and glow-in-the-dark acrylic paint to decorate them, then painted over them with clear nail polish, so she could wash them without ruining the stickers.
This is the lid of hers:
This one is for her DH: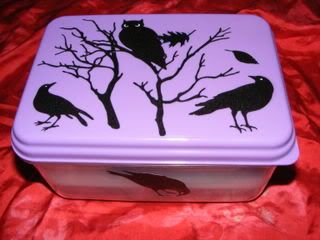 She gave DS a Cars theme:
Her DD has a sort of pirate theme:
And here are some of the lunches she has prepared:
The first day of school Bento: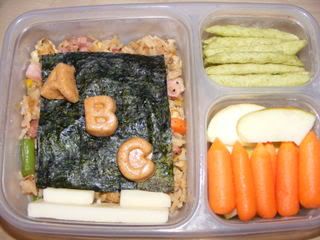 Breakfast for lunch:
Fall Bento #1: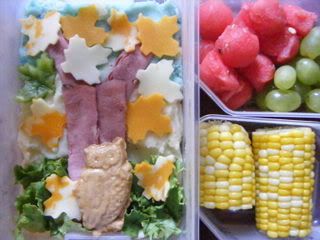 Fall Bento #2: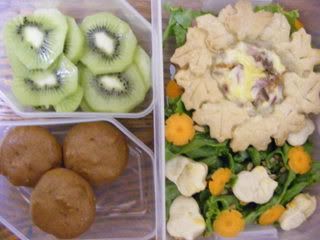 And some Pirate themed Bento lunches because Talk Like a Pirate Day was this week: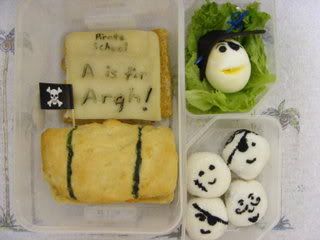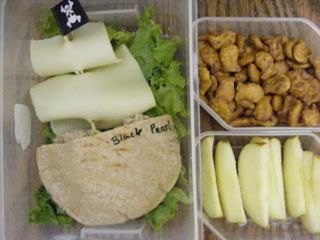 There is no picture of today's full lunch, but it contains this pirate pizza:
Are you doing something special for your kids' lunch? We would love to see your ideas! Leave us a comment with a link to your post, and if we like your idea we may include it in a future post.